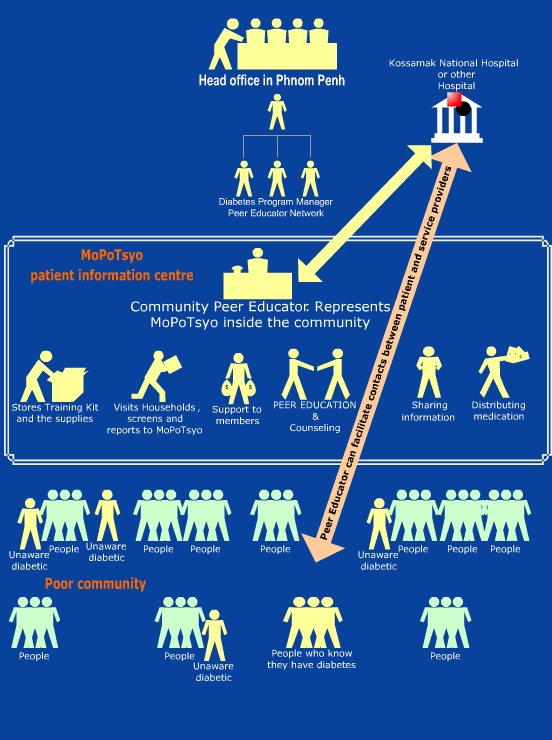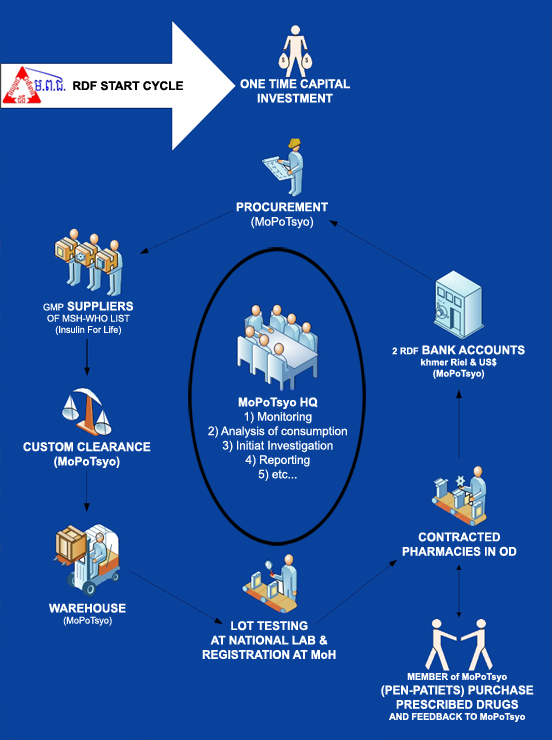 Our Work Happens at 3 Levels
Level 1
Head office
Office does:
– Advocacy
– Planning
– Communication
– Supervision
– Management
– Quality control
-Support peer educator
– Organises training
– Report to the board
Level 2
The mopotsyo patient information center
have been established in poor urban communities and in rural areas following the public health map of theministry of health. The centres are base in home of diabetes peer educator. She or he find and support other people with diabetes within the community.
Level 3
The poor community among the people in their community the peer educator try to find (screening) people who have diabetes but they did not know this. They do this by teaching people how to find glucose in their urine.